The Dragon's Last Flight
Devlog #11: Alpha Testing Is a Go!
---
Whew! It's been a while (again), hasn't it?
But as usual, I return with the promise that this project is not dead. In fact, despite life throwing everything but the kitchen sink at me (COVID, hurricane, and the flu, among other things) and others on the team over the last several months, I can finally say...
The art assets are done
That's right! Thanks very much to Rhaez Loean, DegeneRita, and a little help from my fiancé Jake, all of the necessary art assets (character sprites, backgrounds, etc.) for The Dragon's Last Flight are complete and in the game.
Here's a little sneak peek...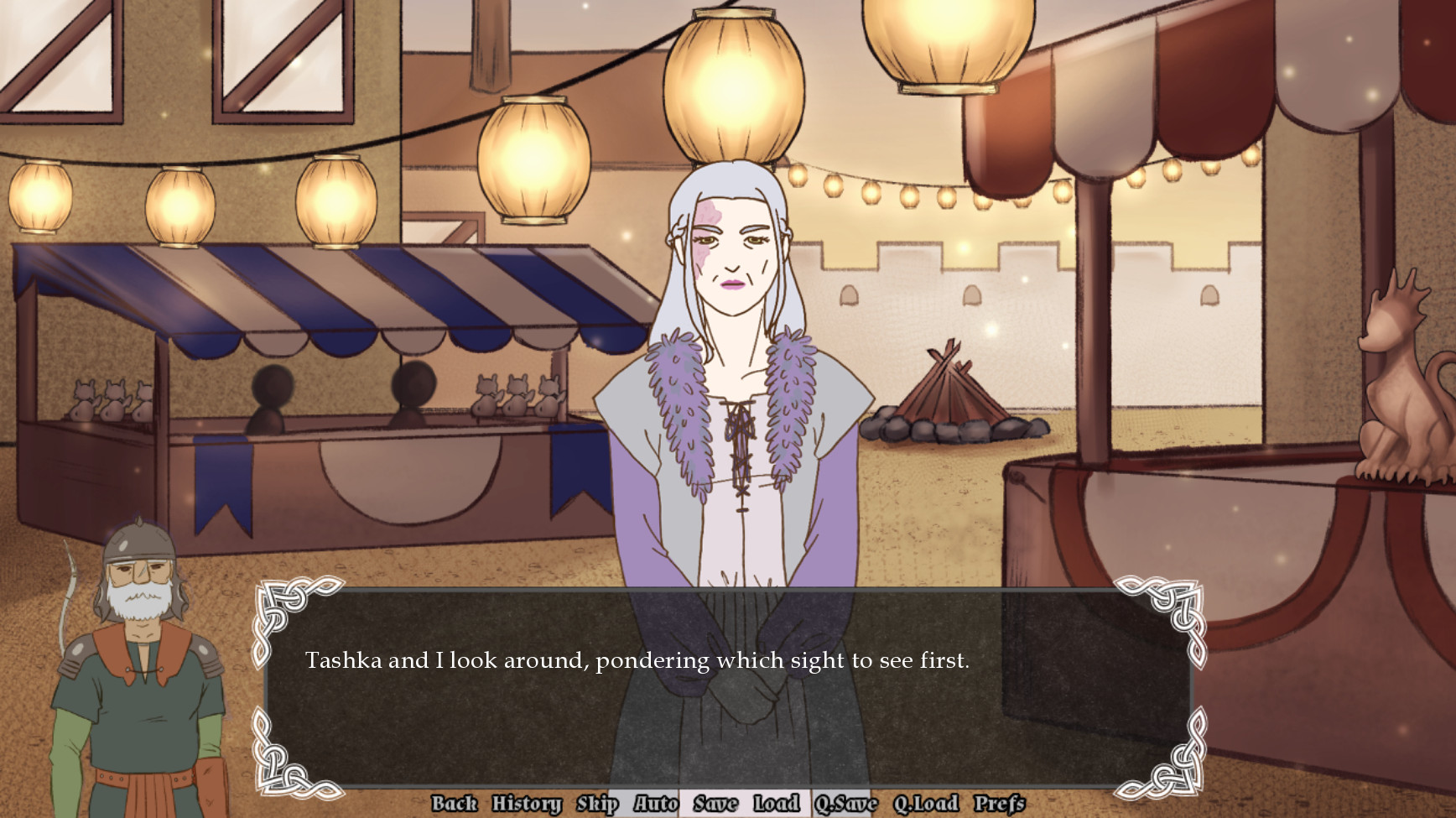 The majority of the art has actually been done for some time, thanks to our lovely artists—it just took some extra time for Jake and I to put some finishing touches on a few things. And with the music and sound effects already plugged into the game a long time ago, this means...
It's time to alpha test!
I'm going to take some time to actually play the game myself, work out what bugs I can, and tweak some coding and pacing here or there. This ideally won't take more than a month or two.
And that means...
Beta testing is coming soon, folks.
I won't say how soon just yet, because I'd hate to invite yet more bad luck our way. But ideally, we'll get into it early next year... and this game can finally come out sometime in 2023. Fingers crossed!!!
In the meantime, thank you once again for your support and patience. Keep your eyes peeled—the next update will likely be an open call for beta testers!
Until then, I wish you all the happiest of holiday seasons.
Get The Dragon's Last Flight