The Dragon's Last Flight
Devlog #9: Meet the Cast of TDLF!
---
Some of you may recall that back in October, we announced that we were seeking some help with creating art for The Dragon's Last Flight.
After a lot of searching, some deep conversations, and a tiny bit of drama, I'm happy to share some exciting news with you all. Say hello to the newest member of the TDLF team, Rhaez Loean! Rhaez is a good friend of mine (and Odd Lazdo's!) who works in fashion by day and creates all sorts of beautiful things on his own by night. He has very kindly volunteered to help with both character and background art, and he's hit the ground running.
On that note...
Meet the Cast of 'The Dragon's Last Flight'!
You all met the heroes of our tale in the demo, but for those who need a refresher (or who haven't played the demo yet), here's a reminder—along with a few new faces who require introductions...

Marius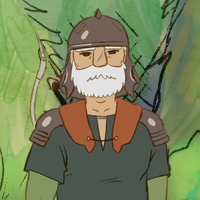 "She is a dragon. I am a dragonslayer. To kill her is to fulfill my purpose. So... why am I filled with such doubt?"

Marius is the player character, an aging dragonslayer in a world that hasn't seen a living dragon in half a century. He's been contracted to kill what may be the last dragon in existence, but soon finds himself embroiled in a quest far more complicated than he bargained for.

Tashka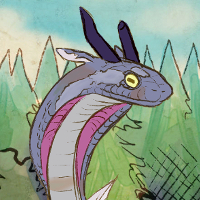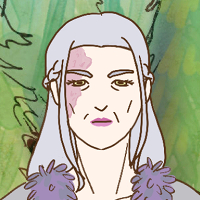 "Those who do not fall in battle have not earned their rest yet."
Tashka is a dragon—perhaps the dragon—who has been surviving, secluded in the mountains, for years. Marius tracks her all the way to her cave in the mountains only to realize she bears a familiar scar on her face, a dragon's kiss on her right cheek... the as the woman who hired Marius to kill the dragon in the first place.

Gallus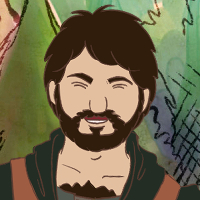 "People punish men and women, even children, when they're wicked. Why should we grant dragons more mercy than we show our own kind?"
Marius is not the only dragonslayer in this story. Meet Gallus, Marius's shield-brother who joined the guild just a little too late to slay any dragons of his own. Discovering that a dragon may yet live—within striking distance, no less—kindles a spark within him that may prove difficult to quench without bloodshed.

Valeria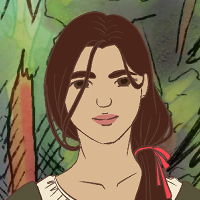 "I know the world can be a complicated place. And I know sometimes there are no good choices to choose from. . . but I love you, Father. Never doubt that."
Valeria is Marius's loving daughter who longs for the day her father will finally lay down his sword for good. With a husband and two children of her own (and another on the way), she has her hands full, yet there is always room at her table for guests—even unexpected ones.
Looking Ahead
And there you have it! We still have a ways to go before the game can be released—more art to make, more coding to tweak, and beta testing, of course—but I hope this news is welcome after you've all waited so patiently for a proper update. Rhaez is busy sketching away as I type, and Odd Lazdo has promised us a wee bit more art too, before she moves on to other things, and me? I'm spinning about twenty plates too many, as usual. But as always, I am looking forward to the day I can share the full story of The Dragon's Last Flight with you all—and I'm more optimistic than ever that that day will come soon.
Until then, thank you as always for reading and showing your support! Stay tuned for more updates in the (hopefully near) future!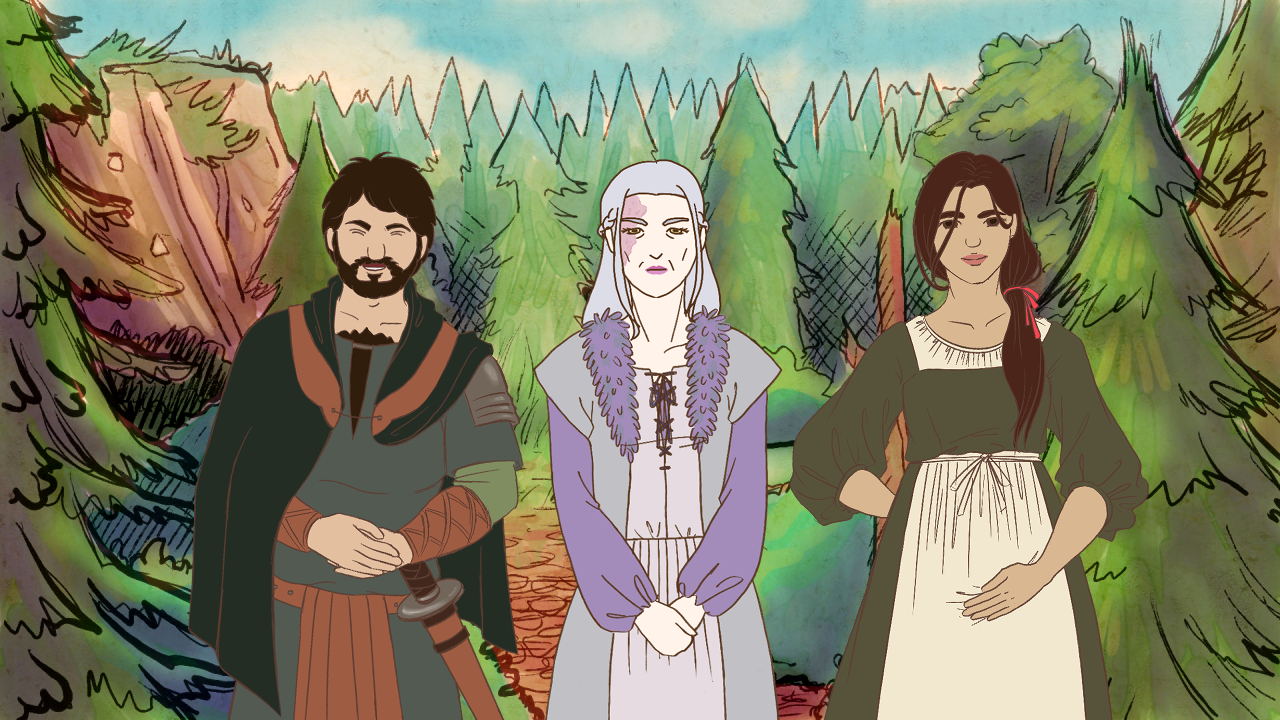 Get The Dragon's Last Flight