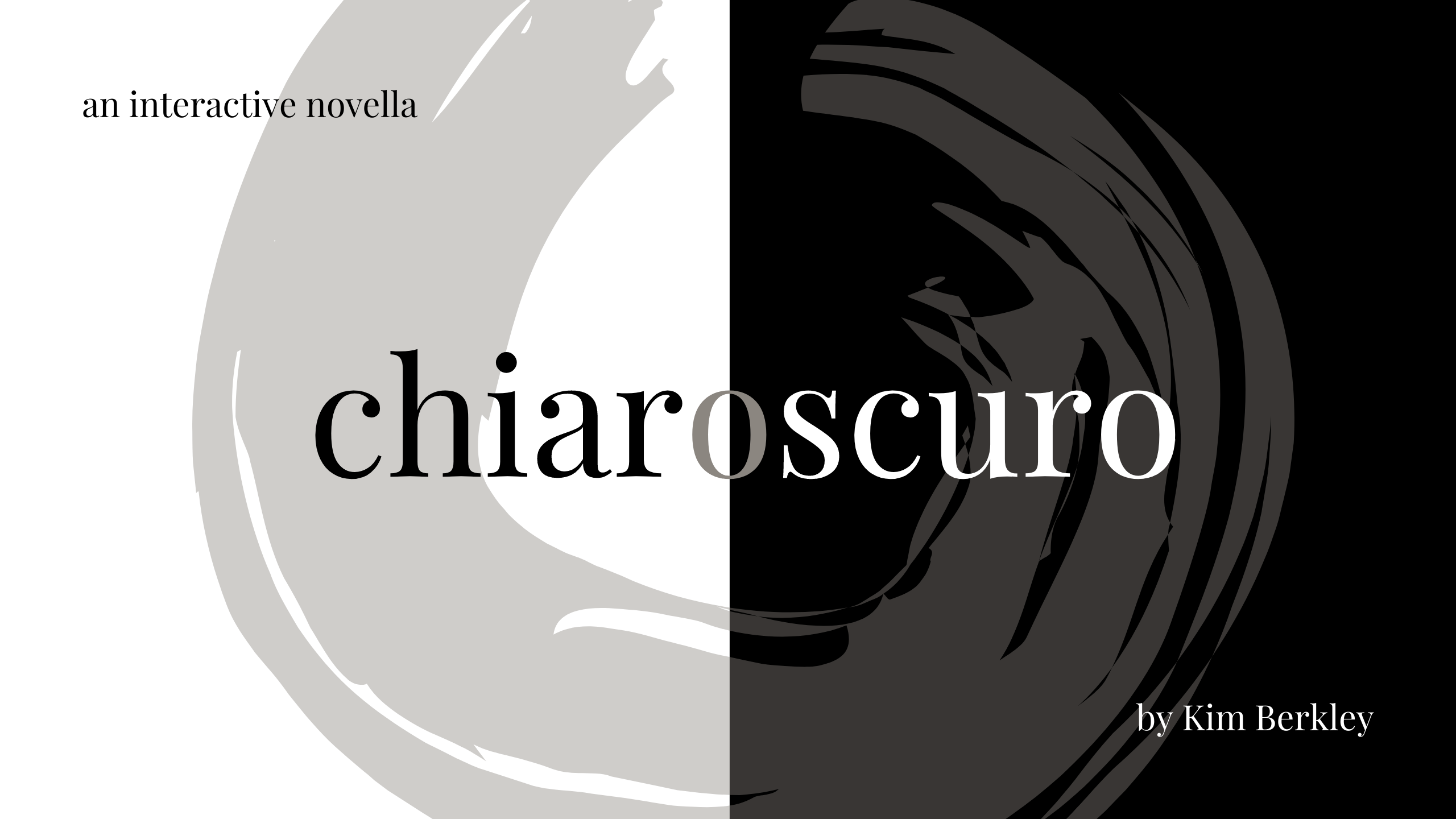 chiaroscuro
Devlog #7: Behind the Scenes—A Taste of the Flavors of Rome
---
Food plays an important role in any culture, particularly Italian culture—and it also has its part to play in Perce's story in chiaroscuro. Here's a quick foodie tour of the snacks that made it into the game, any of which you can try for yourself in real life. :)
a culinary tour of chiaroscuro
Perce is more into the art scene than the foodie scene, but a girl has to eat—and so do her two strange companions. While it's hard to say what their natural diet looks like, they seem to be more than willing to share anything Perce happens to have on hand. As for the artist herself, she's not a particularly picky eater, and acquired her taste for Italian cuisine early on from her Uncle Nino.
Snack Olives: Olives are a popular snack in Rome, and range from dark purple to light green in color; in Chapter I, Perce has a couple packages of these tucked away for emergency snacking.
Fresh Grapes: Again, not a particularly exciting choice, but certainly a healthy one. Perce takes advantage of the myriad fresh fruit vendors hanging out on the steets of Rome to buy a handful of these when she is approached yet again by the dark and light creatures.
Carbonara: An unhealthy but heavenly pasta dish typically cooked with eggs, cheese, and pancetta (cured pork).
Tiramisu: Also unhealthy, also heavenly, tiramisu is a sort of airy, coffee-flavored cake usually made of ladyfinger cookies dipped in coffee, mixed up with eggs, sugar, cheese, and dusted with cocoa powder.
Panelle Chips: Also known as Sicilian chickpea chips or chickpea fries, they are most easily found in Palermo, Sicily—but can also be found in Rome if you know where to look.
Arrosticini: These grilled lamb skewers are traditional Italian fare and a staple of their region of origin, Abruzzo.
Tramezzini: Tramezzini are triangular-cut finger sandwiches that make for popular street food. While they can be made with any bread and a variety of fillings, they are traditionally made with white bread and tuna, olive, and prosciutto.
Cat Cafe Cookies: The cookies Perce purchases in Chapter V are partly inspired by baked goods I've seen in local cat cafes and partly influenced by Italian wedding cookies, which are delicious.
Un Caffè Latte: No discussion of Italian food and drink would be complete without coffee. According to this guide, "un caffè latte" is 2 Espresso Shots + 10 Fl. Oz. Steamed Milk + 0.06 Fl. Oz. Foamed Milk. It's considered more of a dessert drink than a typical coffee.
Un Caffè Shakerato: The opposite of "un caffè latte," ordering "un caffè shakerato" in Italy will get you a coffee cocktail mix of 1 Espresso Shot + Syrup + Ice Cubes served in a fancy little martini glass.
Perce's favorites are the carbonara and the desserts—apparently, we both love pasta and sweets (to our doctors' dismay). But unlike Perce, I wouldn't touch olives with a 10 foot pole—and my favorite type of coffee is a mocha. :)