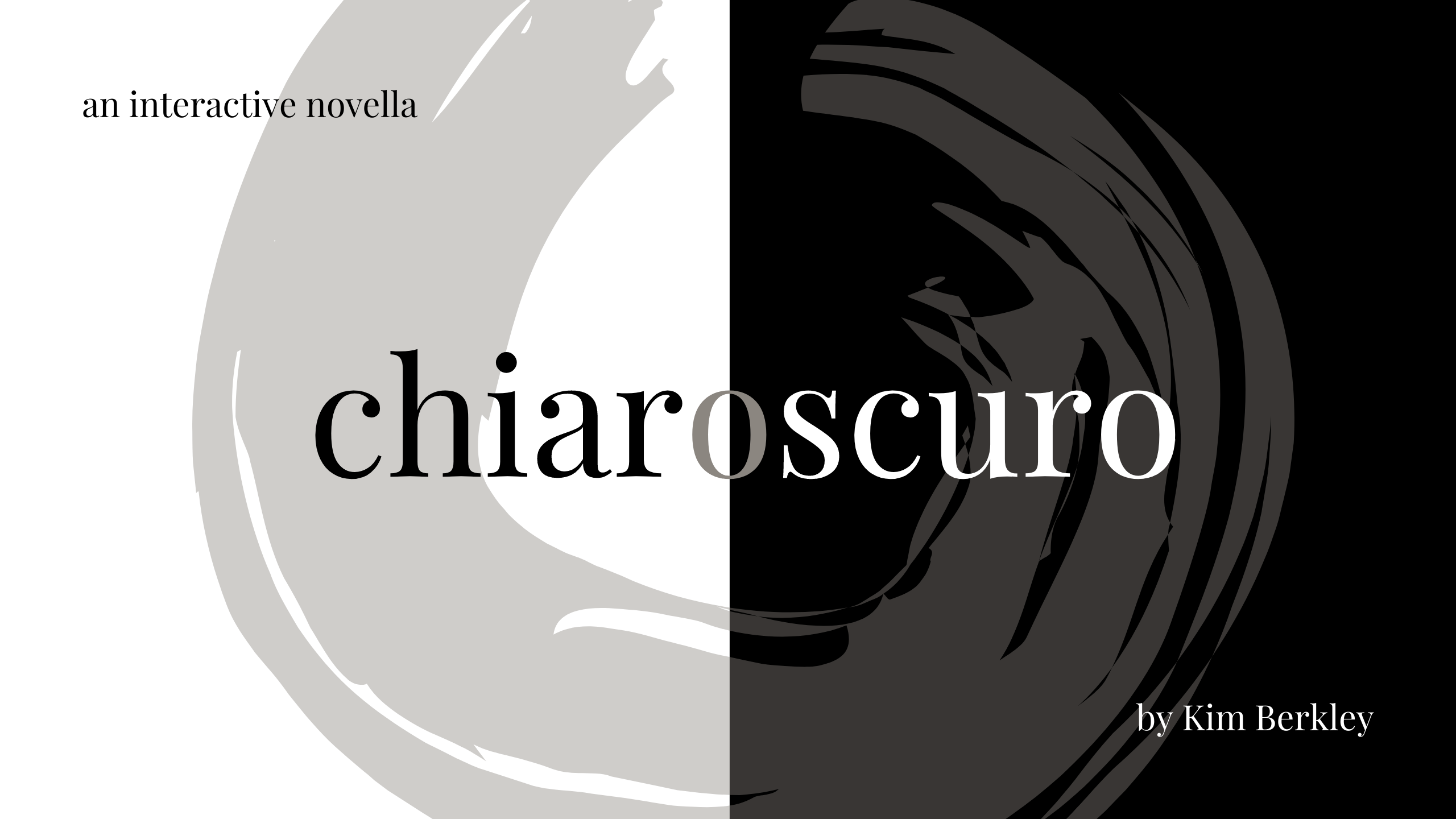 chiaroscuro
Devlog #6: Behind the Scenes—A Virtual Tour of Perce's Rome
---
One thing I've always enjoyed about writing in the fantasy genre is the ability to make stuff up and conform it to the needs of my stories at will—especially the setting. Sure, you have to be consistent within the reality of your narrative, but there's no fear of someone actually going to that place and then calling you out on all the things you missed or just plain got wrong.
I guess I like doing things the hard way, though. For The Harbinger's Head, I wound up setting the story in Ireland, because what else can you do when almost every character is some type of fae Celtic creature? The Dragon's Last Flight, at least, is set in another world.
But chiaroscuro? Not only is it set in the real world, but the story insisted on being set specifically in modern-day Rome, Italy—a beautiful, popular tourist destination to which I have never, ever been. The deeper I got into outlining, the clearer it became that I would need an intimate understanding of the city in order to do it, and my story, justice—and I had to do it without buying a plane ticket (which I could not afford) for a trip I didn't feel safe embarking on in the middle of a pandemic.
I'm sure there are things I missed, even so. But I'm proud of how it turned out anyway.
Here's how I did it.
researching the eternal city from the comfort of home
I knew it wasn't enough to memorize maps (which I'm incapable of doing anyway, being rather directionally challenged) or a few fun facts. I had to dig deep and get creative in order to get even a fraction of the experience that a physical trip could have afforded me. Whether you're a gamedev facing a similar predicament or a fan of the game thirsty for more Roman culture, feel free to follow in my footsteps to embark on your own couch-vacation into the heart of Rome.
I began with the usual legwork—perusing travel guides, vlogs, and documentaries to get the lay of the land.
Next, I reached out to friends who had either visited or lived in Rome at one point or another with a few questions via email. I asked about the things I couldn't learn from normal research—things like what the streets smelled like, or what their favorite memories were.
I did more legwork and got more specific with my research, looking into particular neighborhoods and landmarks I was interested in including.
I popped on my VR headset (I currently favor an Oculus Quest II) and used apps like Wander to walk through as many of the places on my list as I could get to. I also looked for free (non-VR) virtual tours of museums and anything else I could find.
I watched some Italian movies (like La Grande Bellezza), as well as a few films that just happened to be set in Italy (like Roman Holiday) and listened to Italian music (both traditional and current chart-toppers).
I tried some local Italian food—in particular, having never been a coffee drinker, I knew I had to at least try a real Italian cafe (or as close as I could get) before trying to write about one. (Now I do drink coffee... sometimes. )
And, because of course there are a couple of Italian characters populating the game, I also reached out to one of my aforementioned friends for help with proofreading the handful of Italian phrases I'd fed through the salad spinner that is Google translate. (And thank goodness I did, because pretty much all of it needed tweaking.)
a quick tour of the locations in chiaroscuro
Not all of the locations I initially researched made it into the game—at one point I'd even considered including multiple cities before narrowing my sights on Rome—but all of the ones that did are either real or based on real places.

It would be a dream come true to visit all of these places in person someday, but for now, I'll have to settle for research and writing my way there—and if you can't grab a plane ticket just now, Perce will happily take you along for a virtual tour in chiaroscuro. Rome is her favorite place in the world, and she hopes you'll enjoy it, too. :)