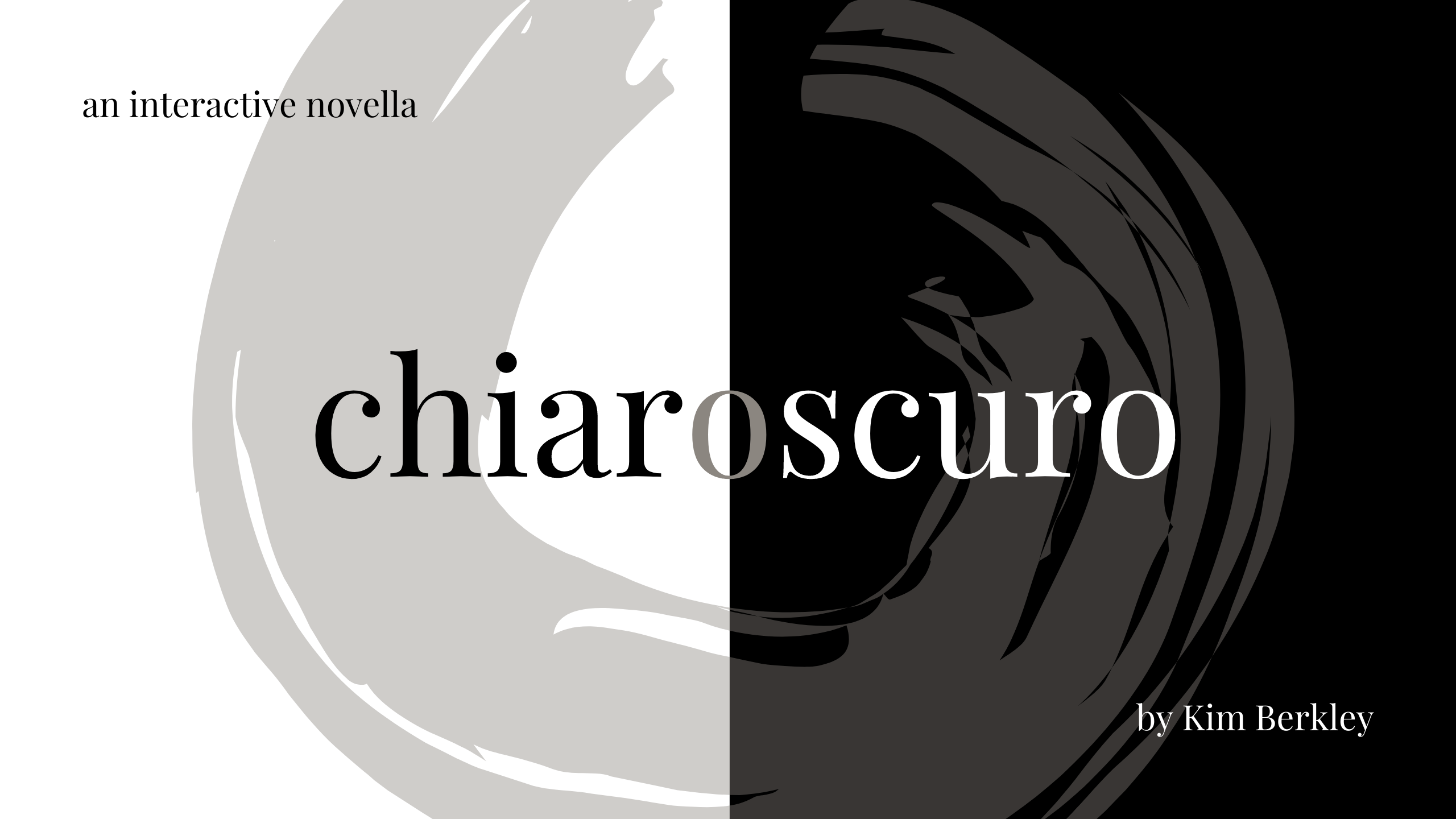 chiaroscuro
Devlog #5: chiaroscuro is LIVE!
---
Today is the day, friends! chiaroscuro is now live on the main itch page—check it out!

A big thank you, once again, to everyone who helped make this project possible. :)

My dear beta readers and testers, your feedback did more than help me put the finishing touches on this story—the overwhelming warmth with which you received my humble little interactive novella made me more eager than ever to share it with a wider audience.
As for the wonderful people I interviewed—in some cases extensively—to really pin down the look and feel of the setting, it was thanks to you that I was able to bring Rome to life in my story as accurately and immersively as possible.
To my friends and family who were not directly involved but supported me nonetheless, you all are the best. Thank you for being there for me, and for letting me be there for you in whatever ways I can.
And of course, thank YOU, dear reader, for being here. Whether you have donated to the cause (or plan to), have spread the word to your own friends and family, have kept tabs on the updates along the way, or are checking chiaroscuro out right now for the first time—I appreciate your support and hope you enjoy the game!
Comments
Log in with itch.io to leave a comment.
*throws confetti*
congrats!!
*pops the champagne*

Thank you!! I'm so excited it's finally up, haha. Waiting to press that "publish" button was excruciating. XD