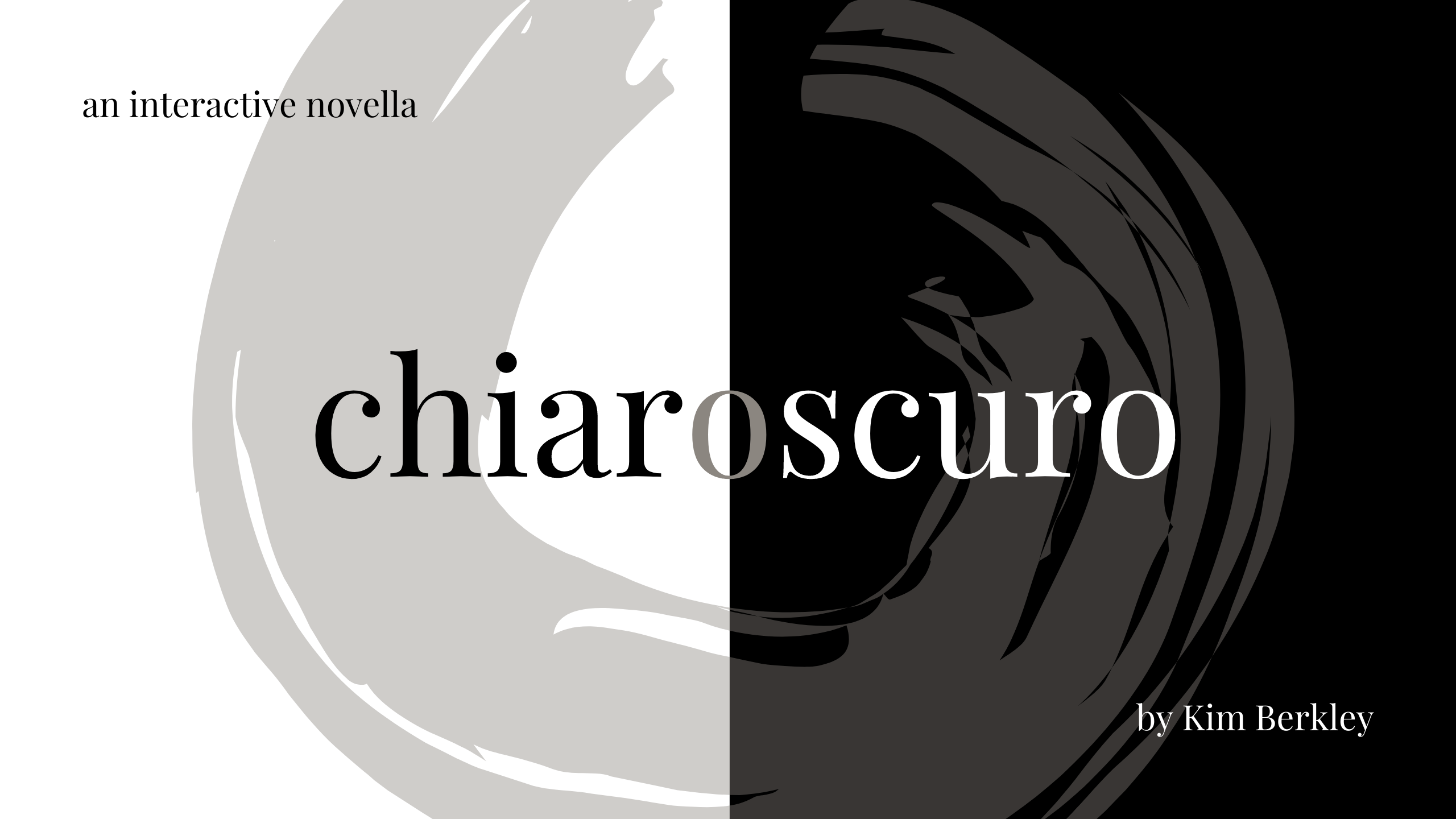 chiaroscuro
Devlog #3: Beta Testing Complete; Release Date Set
---
Happy Halloween!
In the spirit of the holiday, I offer up this brief update as a small treat—no tricks, I promise! :)
beta testing status: complete
As of tonight, the beta testing period for chiaroscuro will officially be closed. While some of our testers definitely have some procrastinatory tendencies, I've seen some great feedback pouring in over the last month. I am so excited to start digging into final revisions and polishing this story up to perfection—or at least as close as we lowly mortals can get.
Because it seems like this final stage will represent a relatively light lift for me, I have another, slightly bigger announcement to make...
official launch date: acquired
That's right. The official release date for the full version of chiaroscuro (which, as I've promised before, will be 100% free to play) is set at last! Save the date for... drumroll please...
chiaroscuro will be released on January 13, 2022.
This date is not chosen at random. According to this timeline, on January 13, 1620, Artemisia Gentileschi received some ultramarine pigmment that she was expected to use for a portrait of Hercules commissioned by the Grand Duke Cosimo II de' Medici. For those who don't know, Artemisia Gentileschi was a talented Italian painter whose work was heavily inspired by Caravaggio and his use of chiaroscuro. She led a difficult life—even the pigment for the portrait wound up pushing her into debt, as ultramarine was as precious as gold back in the day—but left the world a little more beautiful for the art she was able to create during her time in it.
Both art and color—including ultramarine, specifically—have a role to play in the chiaroscuro narrative. And, since Gentileschi happens to be our protagonist Perce's favorite artist (she told me so herself), it seemed fitting that the launch date should pay some sort of tribute to this moment, bittersweet though it may have been in the end.
A big thank you to Artemisia Gentileschi, and to all the artists of the world who strive, as she did, to make this world a little more beautiful and interesting. And an even bigger thank you to the people who helped make this project possible. January is right around the corner!